Our strategically located Headquarters and central warehouse location in Woodridge, IL is conveniently accessible to 355, 55, and 294 expressways. Organized for efficiency, we have dedicated Pre-Fab space and room to store and stage material for large jobs.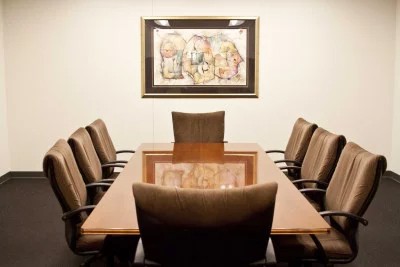 WE HAVE ROOM TO SHARE
Short on space? Have your next meeting at our Woodridge site. Fully featured conference room with WiFi, whiteboard, conference phone with bridge capabilities, coffee, and more.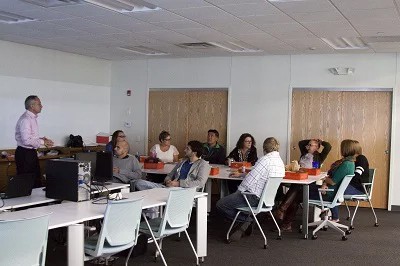 OUR TRAINING ROOM IS YOUR TRAINING ROOM
Our training room seats 22 and can accommodate even more upon request. We have wired and wireless network connections, projectors, white board surround walls, a conference table, conference phone with bridge capabilities, and plenty of space to meet your training needs. Access to our kitchen and restrooms is available as well. We are happy to bring in vendors for new product introductions, installation training, or host webinars for your group, or you can coordinate your own training session to be held in our space.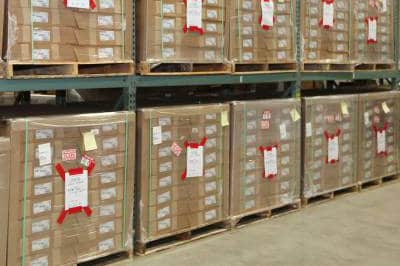 NO STORAGE SPACE AT YOUR JOB SITE?
We can help! We can receive your entire order, palletize and store phases for flexible delivery. We can also custom label each pallet with job specific information as desired.
3 LOCATIONS: CHICAGO, WOODRIDGE, NEW LENOX
127,000 sq feet of warehouse space, 7M+ stocked inventory, 3 will call counters. Our warehouse team works two shifts in order to service our customers. Our warehouse hours are from 4:30AM to 8:00PM or until all customers orders are ready for the next day's deliveries. Our work isn't done until we have exceeded our customers expectations. Our warehouse team's commitment is to pick, check, pack and load our trucks in the most efficient manner. Order accuracy is the team's focus and our accuracy rate is 99.5%. Our Woodridge hub location provides delivery service for all three Chicagoland locations in coordination with each location. This allows our Chicago and New Lenox locations to better service their local customers for location specific needs.
OUR DRIVERS ARE TRAINED TO ASSIST ON SITE
We don't just bring your materials to your job site--we DELIVER! We unload, check materials, and make sure you have everything you need to make your job run smoothly. Our drivers make daily 2nd and 3rd runs to get you those last minute add ons and are also available for after hours, timed, and emergency deliveries.
NEED A SATURDAY DELIVERY? NO PROBLEM! WE DO THAT TOO.
Want to see for yourself? Check out our new "Day in the Life of a Paramont EO Driver" video: