Time is Money - We can Save you Both!
At Paramont EO, we put our customers first. That's why we consistently challenge ourselves to come up with innovative solutions designed to meet YOUR specific needs.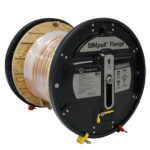 SIMpullReel
Safely and easily maneuver up to 6,000 lbs. of stacked cable runs thru tight spaces and doorways, enabling you to set-up and payoff right up to your feed point without the use of pallet jacks or any other equipment.
XD1 Cable Puller
With 600 lbs. constant and 1000 lbs. peak pulling force, this lightweight puller is perfect for both short and long rungs of small to moderate cable, entirely eliminating the need to pull by hand.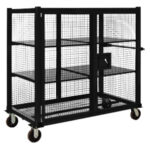 Material Carts
Loaded daily or weekly, our custom-packed carts are an efficient way to make supplying your site an easy process.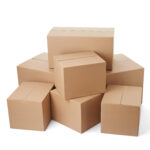 Kitting
Receive kits strategically packed and delivered to your jobsite as you need it when you need it.
Material Handling Services
From simple staging and phasing to cable prep, custom kitting, material carts, custom labeling, pre-fab, and so much more, our Contractor Services provide peace of mind, profits, and minimize waste and risk on job sites.
Delivery Services
With a state of the art Logisitics platform you can track your delivery in real time, which means no worrying, no waiting, no wasted time on the job site.