Paramont EO Cares about your Safety and has a wide variety of products to help keep you safe at home, work, and at play.
From Safety apparel to PPE gear and building safety devices like sensors, smoke detectors and more, Paramont EO has you covered.
Check out some of our Featured Safety Products below or download our entire catalog using the link up top.
Rhino Safety Gear from NSI
RHINO personal protection equipment provides safety on the jobsite and beyond.
Protect your eyes, ears, hands, and body with reliable Rhino products from Paramont EO
Wellness PPE Gear
Face masks, shields, sanitizer and wipes have become essential tools for staying healthy when close contact is unavoidable. Get your PPE gear delivered along with the rest of your material order and keep your whole team safe from covid as well as colds and flu too.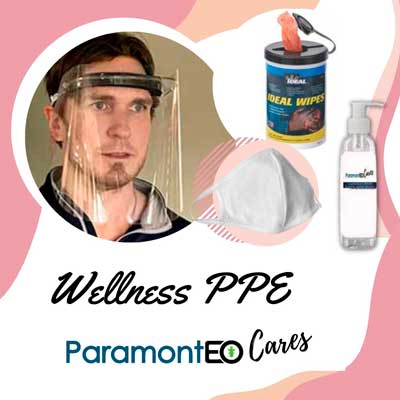 Stay Cool with Klein and Paramont EO
Keeping cool and avoiding heat exhaustion are two of the most important ways to keep yourself safe during hot weather conditions. Klein Tools' line of cooling gear and clothing is designed with advanced PVA cooling technology to keep your temperature down and wick sweat away from your body on hot, sweaty jobsites. All our cooling gear is machine washable and reusable, so you can be protected all season long.
Building Safety Products
Sensors, Smoke, CO2, Leak detectors are a few of the products that help make your home, office or any built environment safer.
From smart panelboards to arc fault GFCIs, to handsfree (and germ free) voice-controlled light switches, there are so many ways to make your space safer.
Check out these electrical safety videos and stay safe out there!